FOR the first time in Tasmanian history, political parties are set to hold the majority of seats in the state's traditionally independent Upper House.
The 15-member Legislative Council will comprise eight party MLCs and seven independents following elections held in Huon and Rosevears on Saturday.
An update from the Tasmanian Electoral Commission on Sunday showed Labor's Bastian Seidel had 31.5 per cent of votes – a strong lead over Huon Independent MLC Robert Armstrong on 18.9 per cent.
The Greens' Pat Caruana was on 17.3 per cent and Independent Dean Harriss on 16.2 per cent.
In Rosevears, where independent Kerry Finch was retiring, Liberal Jo Palmer had 41.8 per cent, leading independent Janie Finlay on 30.4 per cent, with less than 6 per cent separating the remaining candidates.
Labor has claimed victory in Huon, a seat the party has not held since 1942.
Tapping in to local discontent over jobs and services, the Labor campaign army steamrolled Mr Armstrong, who had held the seat for just one term.
"It's a really terrific endorsement of the campaign that Dr Bastian Seidel ran here and the fact that he was talking about the issues that (people) care about – jobs healthcare, education and infrastructure," said Opposition leader Rebecca White.
Dr Seidel, a local GP, said there was a feeling in the Huon community the region was being neglected by governments.
"Our community shouldn't be coming second best all the time. We pay the same taxes, we pay the same levies, the same rates, we should expect a decent service," he said.
Although too early to call Rosevears, former TV anchor Jo Palmer has a seemingly unassailable lead.
Premier Peter Gutwein linked Ms Palmer's success with the Liberal state government's policies.
"Jo has received the most primary votes counted to date. This is a strong endorsement of the Liberal Party's policies and plans to rebuild a stronger Tasmania from the impacts of COVID-19," Mr Gutwein said.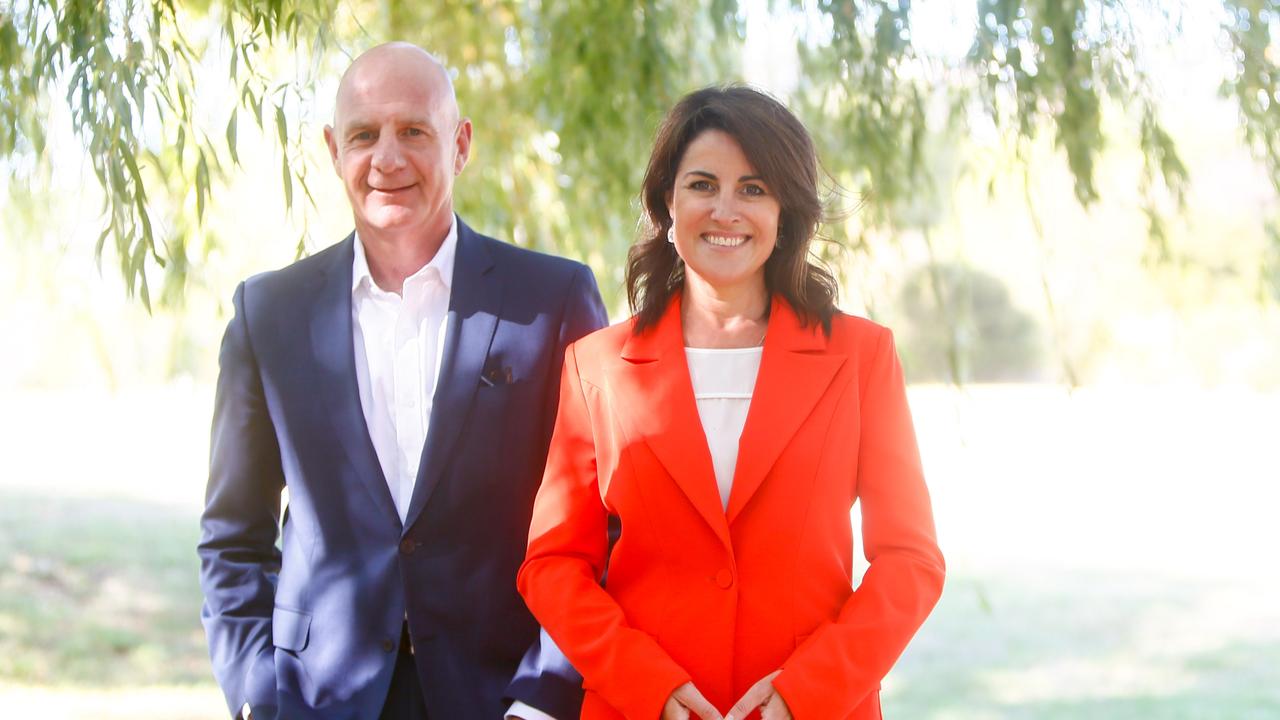 Election analyst Kevin Bonham said the Huon result was very strong for Labor.
"It's actually up on what Labor got in the state election and it's really unusual for the Legislative Council to do that," he said.
Dr Bonham said it seemed impossible for anyone to catch Ms Palmer in Rosevears.
He said Ms Palmer's vote was in line with what she could have expected as a high-profile Liberal candidate and did not reflect the Premier's recent record approval ratings.
"It's not showing a huge coronavirus lift for the Liberals," he said.
Dr Bonham said it was the first time in the state's history the Legislative Council would be occupied by a majority of party members.
However, the voting balance in Tasmania's house of review won't change, with a left-leaning independent and a right-leaning independent replaced by party members from opposite sides of the spectrum.
"The right has won a seat off the left and the left has won a seat off the right, which is a bizarre result but it's what we've got," Dr Bonham said.