Follow the action as Premier Peter Gutwein and Labor Leader Rebecca take part in the first Leaders' Debate of the State Election campaign at the Property Council of Tasmania's luncheon at Wrest Point Casino.
FULL DEBATE WRAP: THE leaders of both of Tasmania's major political parties say they will reject the verdict of voters if they don't win a majority of seats at the May 1 election.
Labor leader Rebecca White and Premier Peter Gutwein faced off in their first leaders' debate at Wrest Point Casino on Thursday.
In a restrained exchange, the two jousted over policies including jobs, training, planning and local government reform, with Ms White returning to the theme of TAFE and Mr Gutwein rejecting the Labor campaign's claims of privatisation.
The Premier opened his pitch with a reference to his government's handling of the coronavirus pandemic.
"That plan on any measure has worked. Tasmania is one of the safer places on the planet," he said.
But he was adamant that he had no interest in staying in the job if a majority Liberal government was not returned.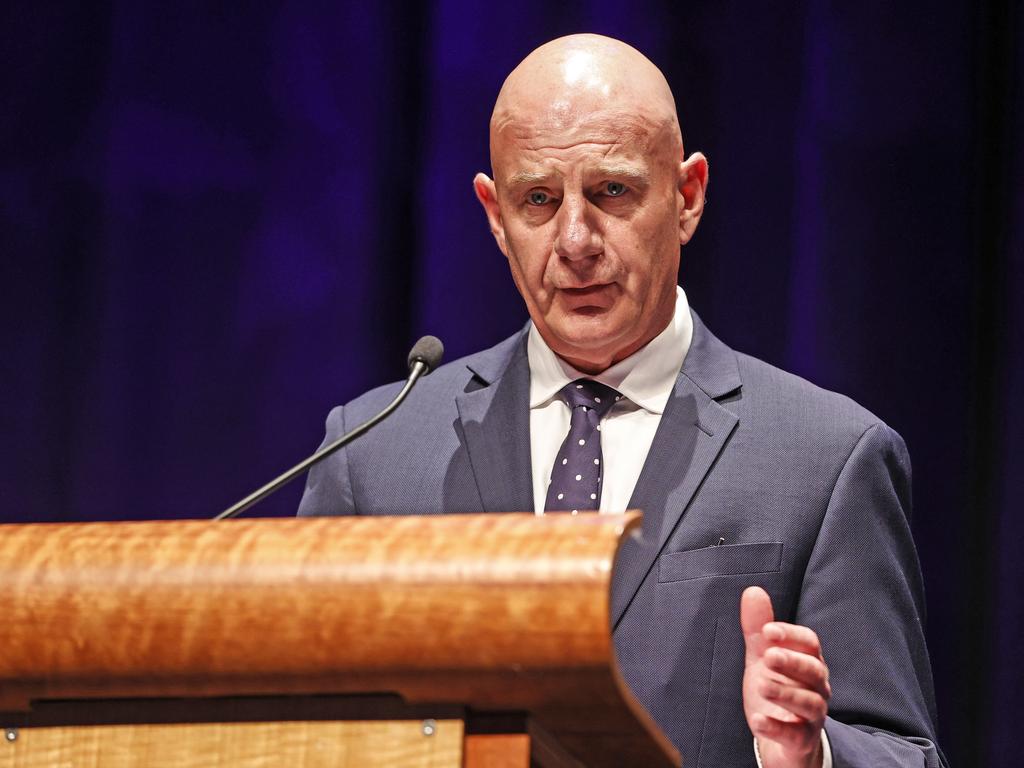 The Liberals enjoyed a perilous grip on majority during its last term and Mr Gutwein claims the election was called a year early because he had lost a majority after ejecting Sue Hickey from the Liberal party.
"If Tasmanians elect a minority government on the first of May, I will not remain as leader. I will not lead a minority government that leads us backwards, that cannot make the decisions we need to secure Tasmania's future," Mr Gutwein said.
"They struggle to make decisions and something I have learnt over the last 12 months is that governments need to be able to make clear and fast decisions."
Ms White also said she would not accept minority rule.
"I've made that very clear. I wouldn't lead a government that wasn't in majority," she said.
Mr Gutwein said Labor was running a dishonest campaign against the government's TAFE reforms.
"We are not privatising TAFE. I struggle to see how the Opposition Leader can sleep at night with some of the stuff she's putting on television," he said.
And he defended the government's record on health.
"Don't believe what you read from others about health, we've invested massively."
Ms White opened with a tightly focused response about employment, training and the state's low workforce participation rate.
"Labor has a plan to create 35,000 jobs for Tasmanians, we have led the debate on the critically important skills and training with a positive plan for free TAFE courses."
TAFE was a theme she returned to repeatedly, rejecting the premise that it was not flexible enough.
"The government doesn't need to turn TAFE into a GBE to make it work, they just need to fund it properly," she said.
"They've just made a decision, and now they're in a position where they have to defend it and it's indefensible."
She said the government had had ample time to reform planning laws and to solve the state's health crisis but had not done so.
"I want to be Premier because I don't believe this is as good as it gets," she said.
Greens leader Cassy O'Connor was not invited to the debate.
"The fact that Peter Gutwein and Rebecca White are having a leaders debate, organised by the Property Council at Wrest Point casino, tells Tasmanians everything they need to know about the priorities of the major parties," she said,
"It's all about toadying up to the top end of town while ignoring the big issues like climate and soaring rates of poverty in Tasmania.
"If Tasmanians are looking for heart and vision from their political leaders, they won't find it at Wrest Point at lunchtime today."
2PM: Labor leader Rebecca White has acknowledged her party is the underdog in the 2021 State Election but says she wants to be Premier of Tasmania more than anything else.
"I love this place and I love the people and we need an intervention," she said in her closing address at Thursday's Leaders Debate at Wrest Point Casino.
"There are far too many Tasmanians getting left behind and too many projects stalled.
"Peter Gutwein called the election because he gave up on his team a year early.
"We need a government which is honest about the economic and social challenges Tasmania faces.
"This election is about what has happened in the last seven years, the public housing list has blown out, elective surgery wait times are growing. Every Tasmanian deserves a roof over their head and the foot in the door to get a decent job and access to health care."
Treasurer Peter Gutwein accused Labor of treating the budget like a "magic pudding".
He said strong financial management fostered confidence why in turn meant the government could pay its bills and invest in services and infrastructure.
"I made a promise to run Tasmania with compassion and I have been true to that," he said.
"We kept people safe and jobs are returning to pre-pandemic levels.
"This is not over yet, there will be more twists and turns but we have a fully costed plan – a plan that is working."
1.15PM: Premier Peter Gutwein says financial incentives are likely to be put on the table to encourage smaller Tasmanian councils to merge with their neighbours.
Tasmania has 29 councils and while both the Liberals and Labor have said no to forced council amalgamations, Mr Gutwein said if money was needed to move things forward it would be offered.
"Councils are already resource-sharing. There have been some good successes but that has reached its zenith," Mr Gutwein said.
"If financial incentives are needed to move this forward then we will do that.
"Never stand between a mayor and a bucket of money."
Sixteen of Tasmania's 29 councils recorded an underlying deficit last financial year.
Labor Leader Rebecca White agreed that while her party would not force local government bodies to amalgamate, the situation did need reviewing.
"It was demonstrated 30 years ago (when the number of councils was almost halved down to 29) how things could be done," she said.
12.50PM: Both Premier Peter Gutwein and Labor Leader Rebecca have told the first Leaders' Debate of the State Election campaign they will not serve as Premier in a minority government.
In his opening address to the event at Wrest Point Casino, Mr Gutwein spruiked Tasmania's performance during the COVID-19 pandemic and the economic recovery seen since the lockdown eased.
Mr Gutwein said the government had been forced to call an election because it had fallen into minority.
"Minority government does not work. During the last minority government (Labor and Greens) Tasmanians left in droves," he said.
"They struggle to make decisions and something I have learnt over the last 12 months is that governments need to be able to make clear and fast decisions."
Ms White said the government could have reached over to Madeleine Ogilvie in parliament to become a Liberal and held onto that majority rather than hold an early and snap election.
Ms Ogilvie is now running as a Liberal candidate in the seat of Clark.
"We cannot return to how things were. We cannot celebrate the lowest employment rate in the nation. We can't have a strong economy without a strong community," Ms White said pointing to long elective surgery waiting lists.
"Promising to do the same thing and expecting to get a different result is ludicrous."
The debate was held at the Property Council of Tasmania's luncheon at Wrest Point Casino.
The Tasmanian Greens poured scorn on the debate saying both major parties were "toadying up to the top end of town".
"Both Mr Gutwein and Ms White have allowed themselves to be stitched up by the Tasmanian Hospitality Association and Federal Group over the continuation of poker machines in pubs and clubs until 2043.
"Both trip over themselves to prove to property developers that they're more pro-business."
$1.5M funding promise to help women in need
LABOR would increase funding to the state's community legal centres by $1.5m if it wins government on May 1, Shadow Attorney-General Ella Haddad says.
The money would include a lifeline for the vital Womens' Legal Service, which faces a shortfall during a surge in demand for services.
Ms Haddad said the one-off Gutwein Government grant of $400,000 provided to the Women's Legal Service during the COVID pandemic was set to run out.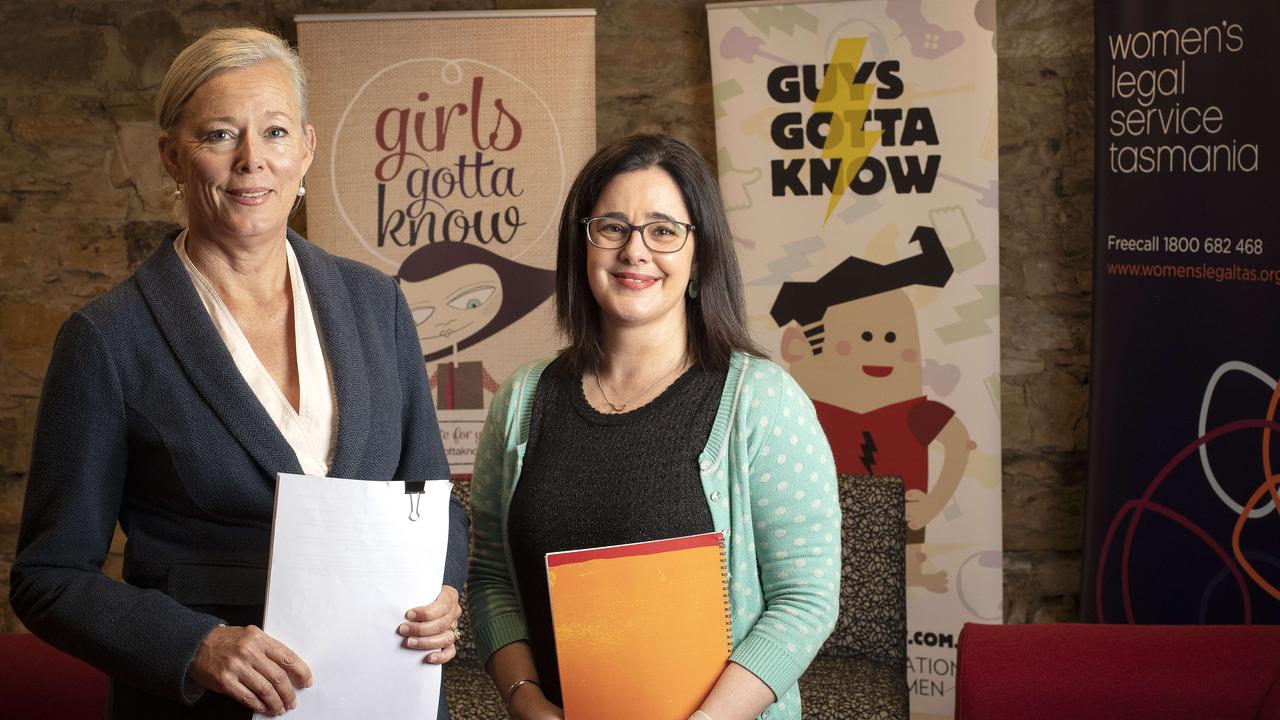 "People must have access to legal representation when they need it and under the Liberals they are just not receiving it," Ms Haddad said.
"The Liberal Government is not committed to everyday Tasmanians getting the support they need to navigate the complicated and confusing legal system and, in fact, Tasmanians are being turned away from legal services.
"They are being forced to languish on long wait lists and that prolongs what can often be a traumatic experience of going through the courts.
"We know women have been disproportionately affected by COVID and meantime a national spotlight is now on family and domestic violence, sexual assault and the mistreatment of women and it's essential that legal assistance is available from well-funded community legal services."
Labor's pledge includes $700,000 of one-off and recurrent spending for the Women's Legal Service, $600,000 for an extra lawyer at each of the state's main community legal centres in Hobart, Launceston and the North-West and $200,000 each for the Tasmanian Refugee Legal Service and the Tenants Union.
Call to boost size of state's police force
THE capability of key police units had either stood still or gone backwards over the past 10 years, the Police Association says.
Association chief Colin Riley on Tuesday called on the major political parties to make significant election commitments to hire more police.
He said another 70 police officers and 18 support staff were needed.
"Detectives are dealing with more complex matters than ever before, with increased expectations and accountability, resulting in investigations being more demanding than ever," he said.
"Not providing additional resourcing to this aspect of policing will create further issues, as are being experienced now and leading to the Commission of Inquiry into the Government's response to child sexual abuse in institutional settings."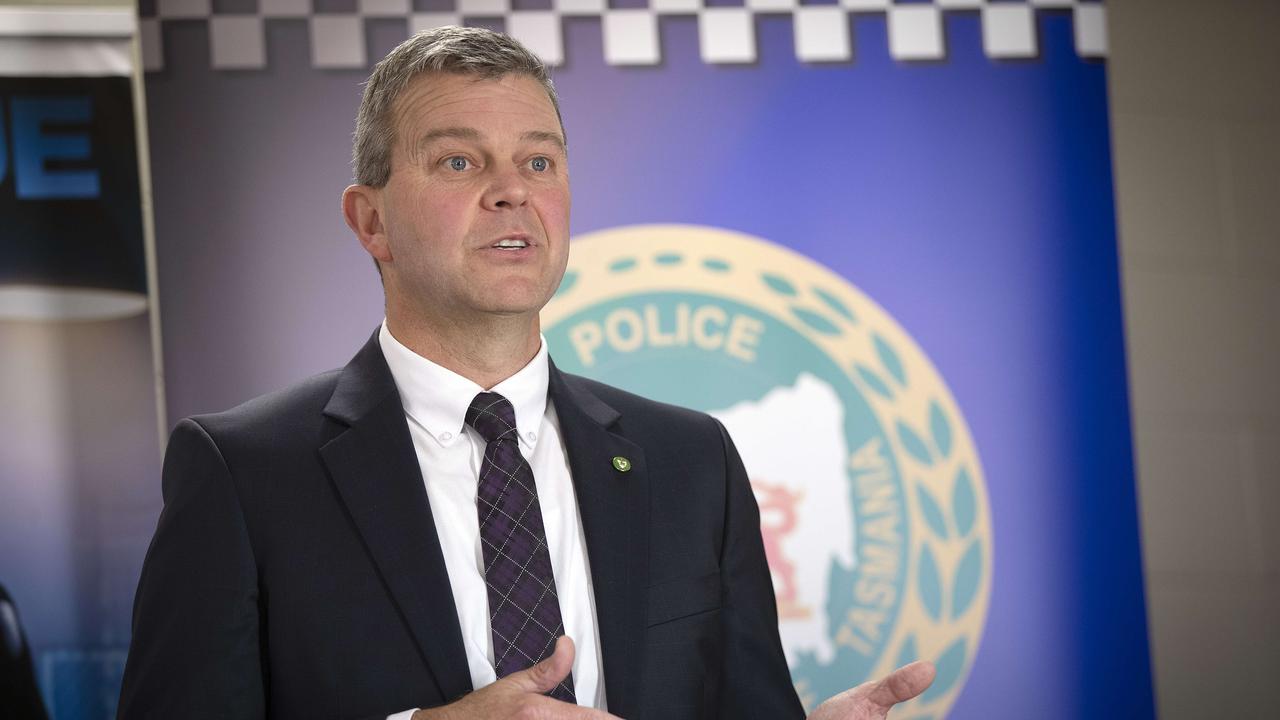 Mr Riley said Tasmania Police had a high number of staff suffering workplace injuries.
"As at February 2021, there are 107 of 1364 officers on open workers' compensation claims, up from 85 in October 2020," Mr Riley said. "That is 7.8 per cent of the workforce.
"Tasmania has seven 24-hour police stations, the numbers of broken police officers equate to an eighth, then the COVID-19 duties equate to a ninth 24-hour police station. All this is drawn from current numbers, with no diminishing of the expectations from the community or taskings our people undertake."
The Association also wants a review of the Police Service Act to make changes to
processes for disciplinary matters, promotions and transfers, plus new or refurbished police stations at St Helens and Bridgewater.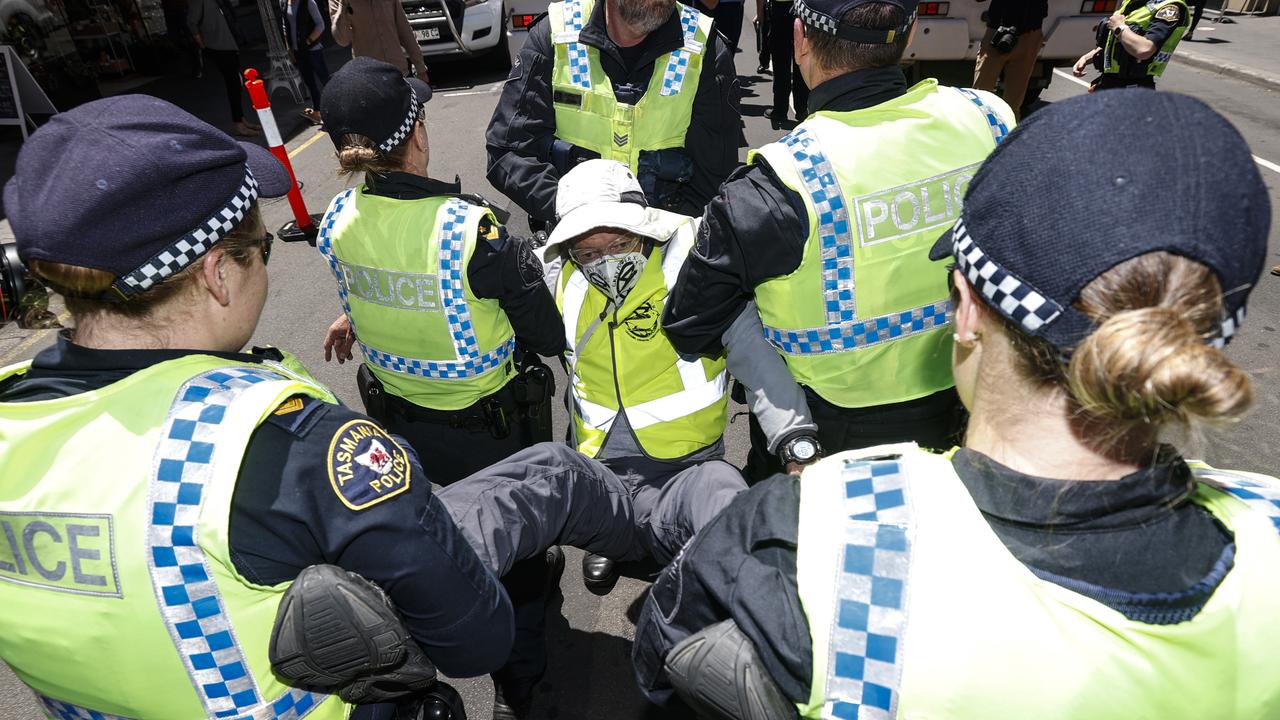 Premier Peter Gutwein said the Liberals would have announcements to make during the coming weeks.
"Let me firstly say that I'm immensely grateful for the work of the police over the last 12 months, they have been fantastic in regards to the way that they've engaged and I will have more to say about police numbers as the campaign rolls out," he said.
Liberals challenged to health debate
LABOR'S Bastian Seidel has thrown down the gauntlet to Health Minister Sarah Courtney, challenging her to a debate on the "chaos and dysfunction" in the state's health system.
Ms Courtney has so far shown little inclination to take part, but the former head of the Royal Australian College of General Practitioners said he would take on the Premier or anyone else the Liberals put forward.
"I am more than willing to put my years of record as a doctor up against Peter Gutwein, Sarah Courtney and their army of advisers," Dr Seidel said.
"The Liberal Party has overseen seven years of chaos and dysfunction in our health system which is putting the lives of Tasmanians at risk.
"Tens of thousands of people are on waitlists, we have the worst ambulance ramping crisis in the country, and people in regional and rural areas do not have access to basic health care when they need it.
"And it has all happened on the Liberal party's watch."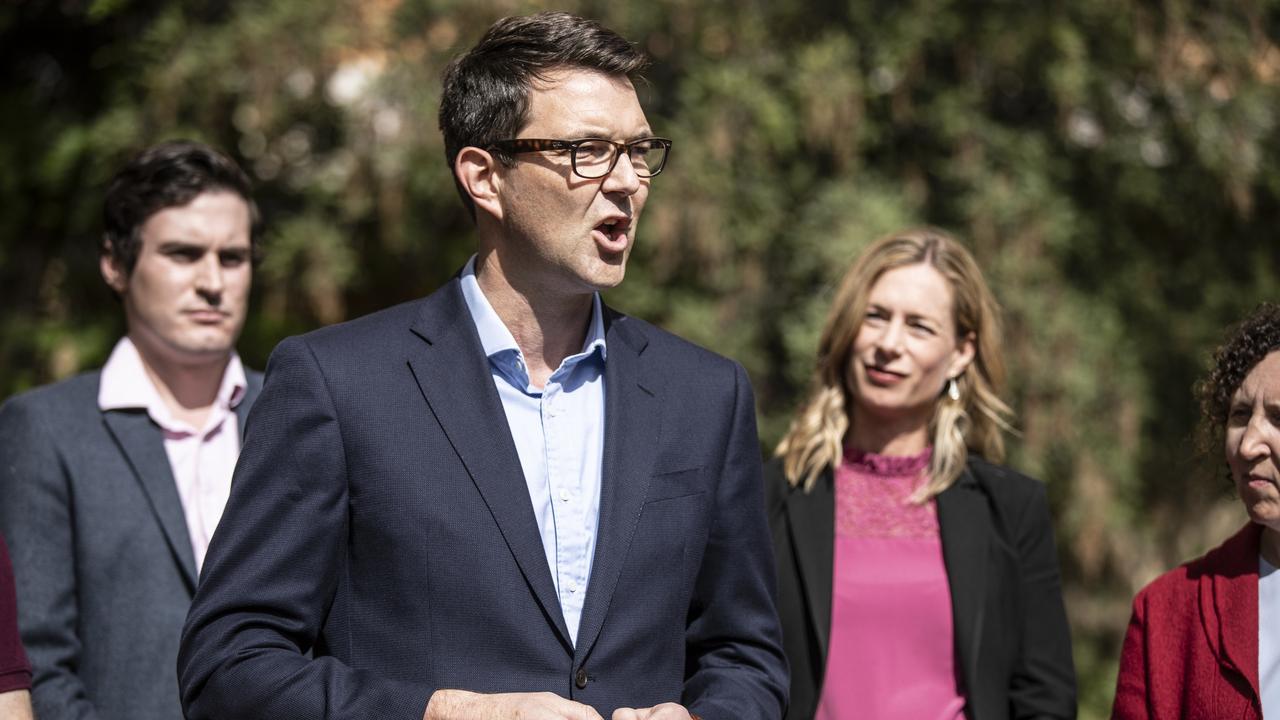 Dr Seidel said the Labor Party had unveiled policies over the past five days that would solve the state's long-running health crisis.
Liberal campaign spokesman Michael Ferguson said the issue would be well canvassed at the leaders' debates.
"There are three debates agreed between the Premier and Opposition Leader Ms White," he said.
"It's clear today that Mr Seidel thinks his leader is not capable of prosecuting Labor's case."
Labor on Tuesday pledged $1m towards establishing a Suicide Prevention Commission if elected.
"The Commissioner will make recommendations to government about the actions and strategies relevant to past and any future deaths by suicide," Ms White said.
"They will help provide government with the details it needs to improve mental ill health services in Tasmania.
She also pledged 30 new mental health social workers in Community Health Centres across Tasmania.