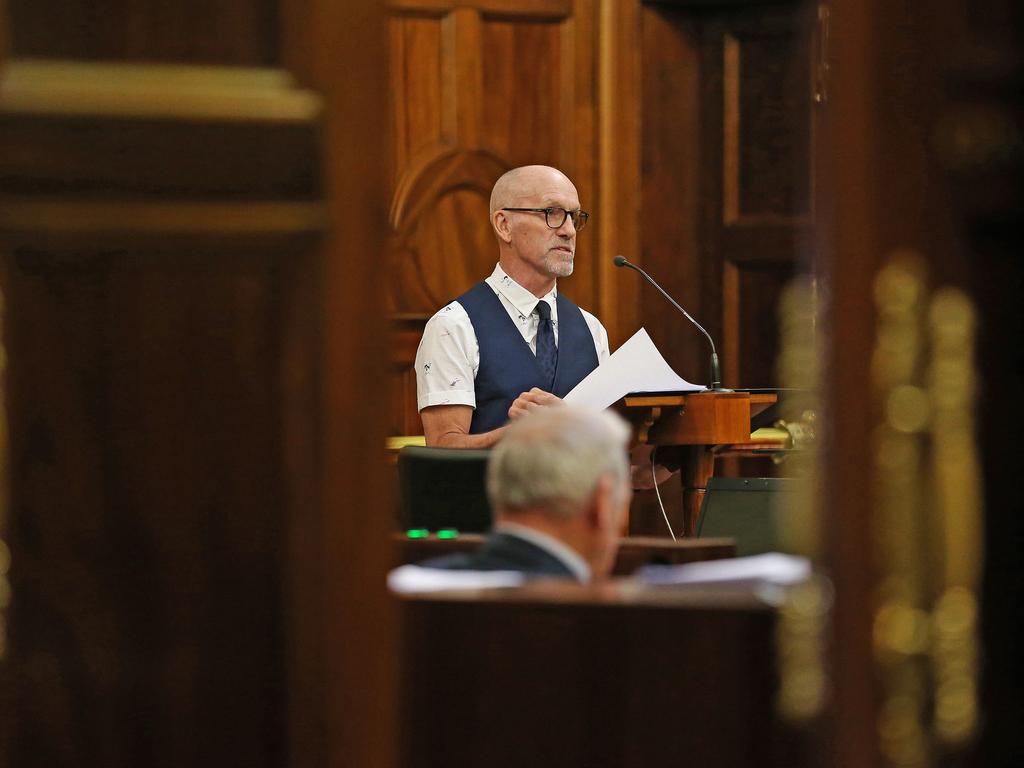 LEGISLATION to permit voluntary assisted dying is very much in the public focus, not only here in Tasmania but across the ditch in New Zealand.
Along with their much-anticipated general election, New Zealanders are invited to vote in a public referendum on the End of Life Choice Bill that received Royal assent in 2019 and will become law subject to the referendum next Saturday.
It is the third attempt to legislate assisted dying in New Zealand since 1995. Its parliamentary debate has been rigorous yet without prolonged inappropriate lobbying, bizarre astroturfing and hurtful personal attacks.
Consequently, the End of Life Choice Bill in New Zealand is expected to receive broad public support.
Bastian Seidel. Picture: Chris Kidd
Here in Tasmania, it is the fourth attempt to legislate voluntary assisted dying in a decade. The current End of Life Choices (Voluntary Assisted Dying) Bill, conceptualised by the Member for Mersey, Mike Gaffney, has already passed the first major hurdle in the Legislative Council. Broadly supported in principle, the Bill has now reached the Committee stage.
As with any legislation, the Committee stage is critical. It is the stage when legislation is refined and amended. This is no longer about the premise and intention of the Bill, this is about getting the Bill implementation-ready, before presenting it to the House of Assembly. If the Bill does not progress through the Committee stage, it is back to square one. This would be devastating for Tasmanians with a terminal illness who experience unbearable suffering and distress.
Since the debate in the Legislative Council last month, we re-engaged broadly with our communities, medical groups and patient advocates.
There is a clear desire in the community to pass legislation that is cohesive, patient-focused and evidence-based. There is also a strong sentiment in our community that appropriate safeguards must be in place. Tasmanians expect to be reassured that any legislation will only ever serve to permit, not mandate voluntary assisted dying.
Furthermore, there was substantial concern regarding the potential inclusion of children and the possible progressive extension to medical conditions that are not considered terminal.
It is our view any legislation must address provisions on the specific eligibility of patients, demonstrated competencies of medical practitioners, appropriate provision for conscientious objection, avoidance of coercion and comprehensive regulatory oversight. Those are the areas that inform the robustness of the legislation, but also the probability of success in implementing the law.
We must commit to follow an evidence-based approach with regard to the context in which the legislation will operate. Voluntary assisted dying is legal in Victoria and Western Australia. There is precedent of successful legislation, implementation and regulation in those jurisdictions. We should learn from existing legislation and adapt it for the uniquely Tasmanian context.
This is why New Zealand followed the lead of Victoria and Western Australia and adapted legislation to their specific context. We should follow that example. We cannot afford implementation failure. Too many Tasmanians have suffered for far too long.
Right now, terminally ill patients who do not find answers in current and contemporary care expect their parliamentarians to deliver. We cannot fail them for the fourth time. Next week will be crucial.